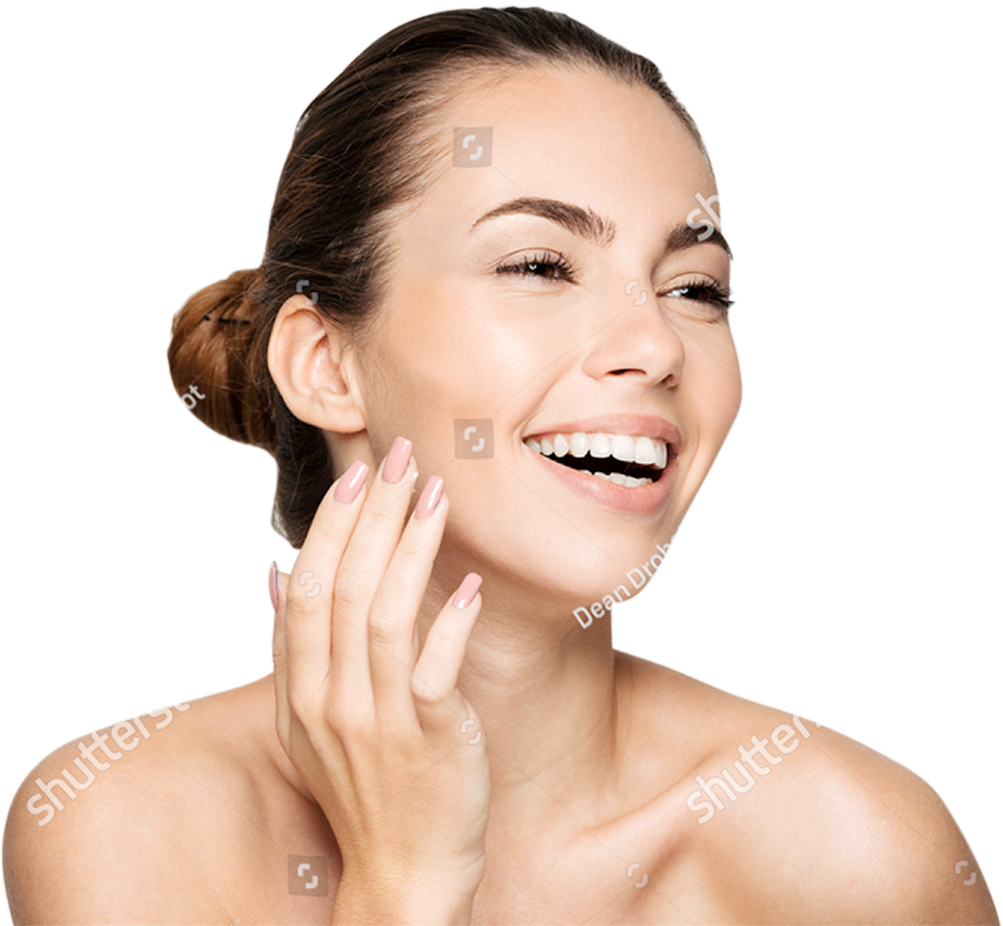 Facial
Treatments
A variety of bespoke facial treatments to combat fine lines, sagging skin, redness and acne. Everything from Microdermabrasion, to Chemical Peels and Skin tightening treatments.
Restore your glowing complexion with expertly formulated facial treatments that soothe & renew dull, tired skin.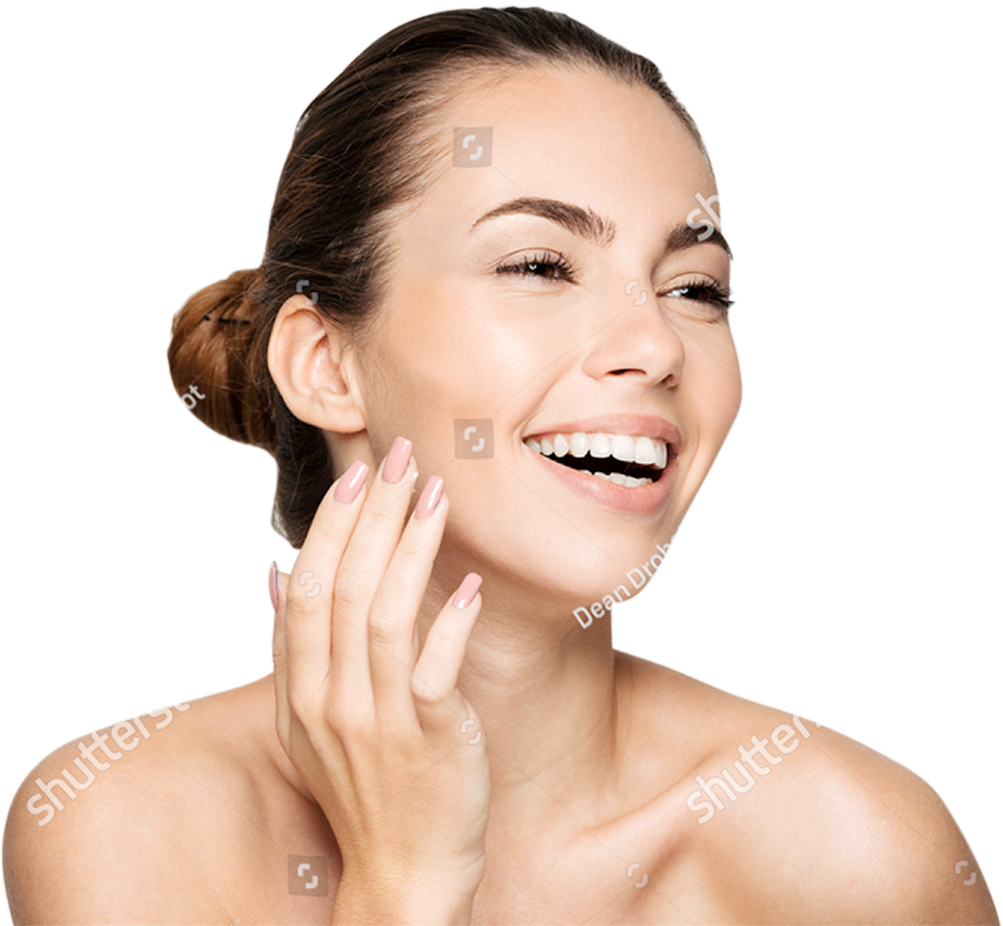 Treatment Time:
30 - 60 mins
We offer rosacea treatments based on consultations with you to find the best option. If rosacea is not treated, you can develop solid red bumps and pus-filled pimples.
The disorder can also cause the nose to take on a bulbous, swollen appearance which is called rhinophyma. It can also affect the eyes, causing them to feel irritated and to appear bloodshot or watery.
Men and women can suffer from rosacea and often have fair skin tones, with complexions that are prone to blushing. Although the causes of this relapsing condition are still unknown, there are consistent signs to look out for.
Symptoms of Rosacea
The most common symptom of rosacea is redness. Flushing is most likely to affect the face, particularly the nose, cheeks, forehead and chin. ln severe cases, reddening will spread outwards from the nose to each cheek, presenting as what is known as the 'butterfly pattern'.
It can also cause the eyelids to become sore and crusty. Rosacea flushing is usually accompanied by a flare−up of condition−specific spots: small, sore pimples which appear on the affected areas.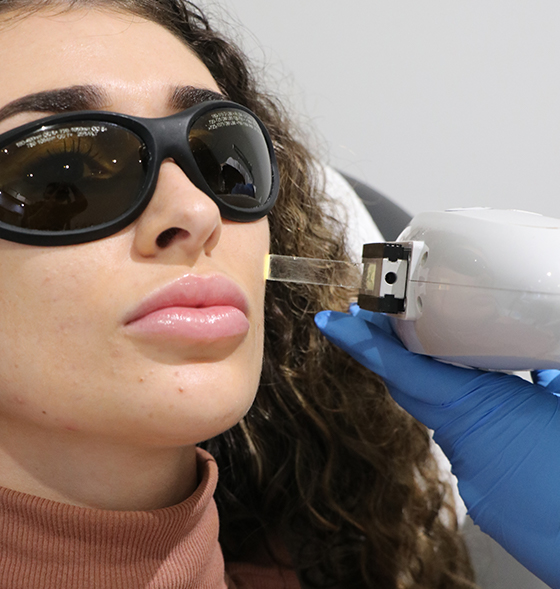 Causes of Rosacea
This common skin concern causes consistent redness and pimples to form on the skin, which is inherently tenacious in nature and impossibly difficult to soothe with home remedies. Generally, it exclusively affects the facial area, not spreading beyond the jawline. Often likened to a severe, prolonged breakout of adult acne, it is a lesser known yet particularly problematic condition in its own right.
Flare−ups of rosacea are hard to conceal, and makeup can worsen the condition to create a vicious and seemingly inescapable skincare cycle. The personalised rosacea treatments we offer at Harley Skin and Laser are created to not only give you a treatment plan in the clinic but at home as well.
Rosacea causes are unknown however some associate it with;
Blood vessel disorder
Skin mites, fungus
Malfunction of the connective tissue
Psychological factors
Prevention of Rosacea
While we provide rosacea treatments in Staffordshire at our clinic, which can ease symptoms and restore your skin health, you should also try to avoid any known triggers such as:
Sun wind exposure
Hot or cold temperature changes
Alcohol consumption
Emotional stress
Hot baths, saunas
Before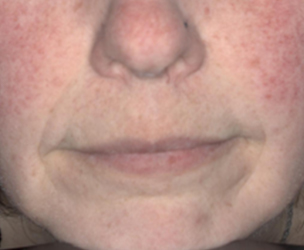 After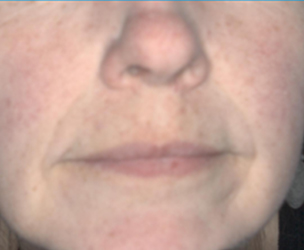 Before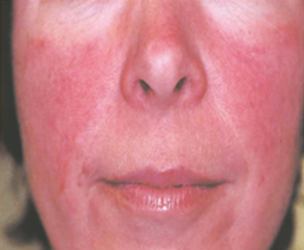 After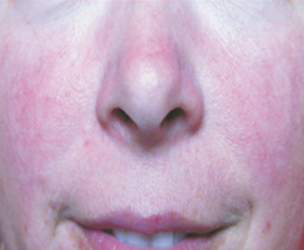 Our Step By Step Guide To Treatments
When you have sensitive and/or reactive skin, it's especially important to use products and treatment methods that will address the underlying problems without causing a flare up. This is why an initial consultation with skin analysis is an integral part of our treatments at Harley Skin and Laser.
You will have the opportunity to discuss your skincare concerns in−depth and go through your medical history with one of our experienced Aestheticians. This will help us to identify the most suitable products for your rosacea−prone skin.
We'll explain each stage of your treatment in detail so you know what the facial entails. Feel free to ask questions − we'll answer openly and honestly. Talk through any skin concerns and your treatment goals, ldentify the best products to include in your facial, Step−by−step information about the treatment.
Step 2:
During Your Treatment
Depending on what treatment is best for your skin we will either carry out;
IPL Rosacea Treatment, as the light helps to reduce the appearance of redness and also strengthens the skin to become less reactive and more tolerant. This is extremely helpful, since rosacea-prone skin tends to be very sensitive.
Chemical Skin Peel, ideal for sensitive and/or reactive skin. After several minutes, the peel will be removed. As well as exfoliating dead skin cells, the peel will penetrate the deeper layers of your skin to strengthen and reinforce the underlying structure, while healing and soothing the
epidermis.
Alternatively, we use LED light therapy because it is proven to have an antibacterial and anti−inflammatory healing effect on the skin, which should reduce any signs of redness. Receive your Rosacea facial in a comfortable contemporary environment.
Step 3:
After The Treatment
At the end of the treatment, we will apply soothing serums and Harley Skincare SPF to your skin. You're then free to carry on with your day with healthy, glowing skin.
Some people experience some mild redness immediately post−treatment but each element of the Rosacea Facial has anti−inflammatory properties, so you should find the redness passes within an hour. Your skin will look healthier immediately but you should notice ongoing improvements, especially a reduction in any redness and inflammation.
Results are not always visible straight away
Experience healthier, less reactive skin
Frequently Asked Questions