Campbell De Morgan Spots
At Harley Skin & Laser Clinic
Recovery Time:
2 - 3 Days
Campbell De Morgan spots also known as Cherry Angiomas or blood spots, are a collection of broken blood vessels giving a cherry red colour and round appearance. Benign, they can vary in size and colour. As they start to age the colour and size can change; they often become raised with a doom-like shape, smooth surface and a deeper red colour.
Known to increase in number and often size as we age, Cherry Angiomas can be a source of concern and sometimes embarrassment for many. Fortunately, there is a safe, effective treatment that can easily clear your face and body of these unwanted red spots. They should not be confused with thread veins or spider veins which have red streaky veins radiating away from them.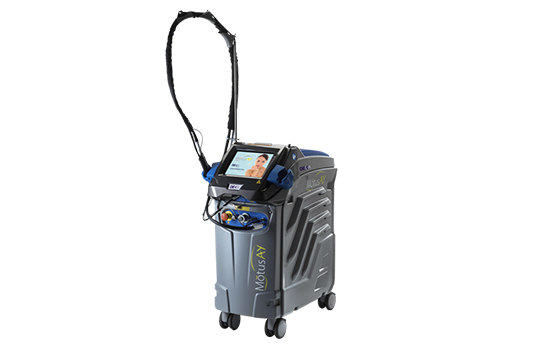 Before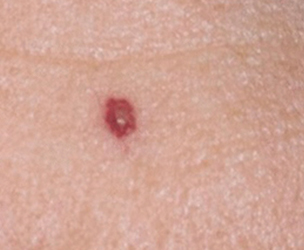 After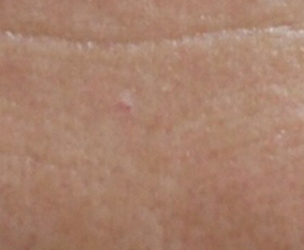 Before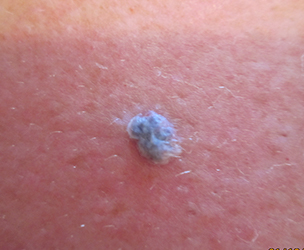 After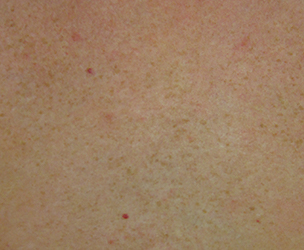 Our Step By Step Guide To Treatments
At Harley Skin and Laser your health and wellbeing is paramount. During your install consultation one of our friendly practitioners will run through your medical history to ensure their are no contraindications.
Step 2:
During Your Treatment
To remove a blood spot from your body, we use laser. The treatment will effectively remove the blood spots by coagulating the blood in the tiny vessels. The vessel then collapses and disappears. The treatment itself is a little uncomfortable but easily tolerated.
Step 3:
After The Treatment
There are minimal after effects, with a little heat and swelling in the surrounding area. Itchiness may last several hours following treatment. The blood spot often turns a darker colour following treatment. Each treatment lasts approximately 10 minutes and it is important to follow the correct
after care.
Frequently Asked Questions