Port Wine Stain Removal
At Harley Skin & Laser Clinic
Treatment Time:
15 - 30 mins
Recovery Time:
2 - 4 Weeks
Port wine stains can be successfully treated with either Laser or Intense Pulsed Light (IPL) at Harley Skin and Laser in Stoke on Trent. A port-wine stain is a red or purple mark on the skin. It is usually present from birth. About 3 in 1000 babies are born with a port-wine stain. Most occur on the face but any area of the skin can be affected. Port-wine stains affect males and females equally. They are not hereditary.
Port-wine stains vary in size from a few millimetres across to many centimetres. Their colour can vary from pale red to deep purple. If left untreated, port-wine stains tend to darken over the years as the blood flow through them becomes more sluggish. The overlying skin is smooth and flat at first. By middle age, the overlying skin can become thickened and lumpy (a 'cobblestone' appearance).
A port-wine stain is a localised blood vessel problem. The tiny blood vessels (capillaries) in portwine stains remain dilated (wide). It is like a permanent localised blush. The reason why this occurs is thought to be due to a damaged or faulty nerve supply to the affected tiny blood vessels. The nerve impulses that make the blood vessels narrower are lost so they then stay wide all the time.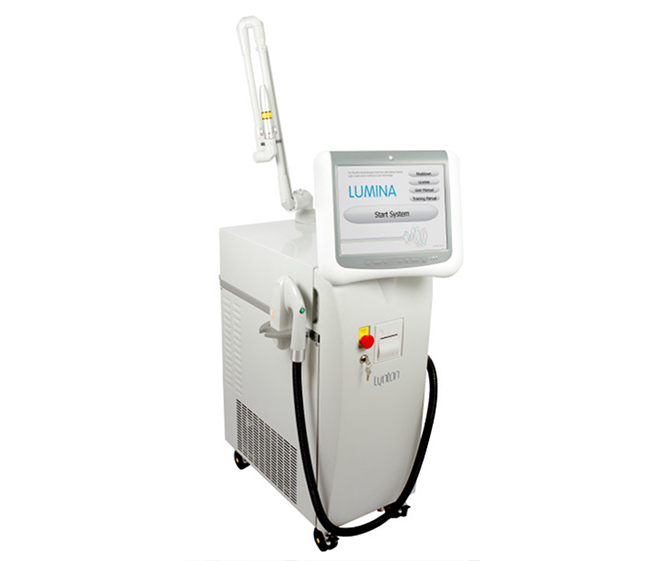 Before
After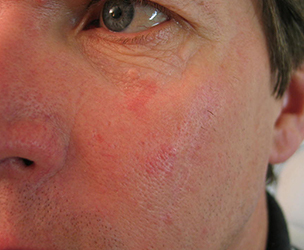 Before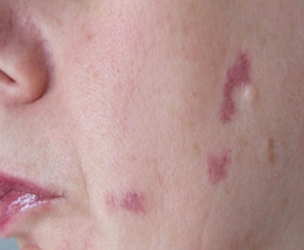 After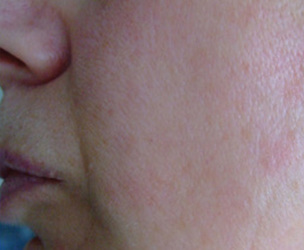 Our Step By Step Guide To Treatments
An initial consultation is an integral part of our treatments at Harley Skin and Laser. You will have the opportunity to discuss your concerns in−depth and go through your medical history with one of our experienced Aestheticians. This will help us to identify the most suitable treatment for you. We'll explain each stage of your treatment in detail so you know what the port wine treatment entails. Feel free to ask questions − we'll answer openly and honestly.
Step 2:
During Your Treatment
Port Wine Stain treatment uses laser light to shut down the vessels making the port wine stain. Gradually over time the area of redness will fade.
Step 3:
After The Treatment
At the end of the treatment, we will apply soothing serums. Some people experience some mild redness immediately post−treatment but you should find the redness passes within an hour. Your skin will look healthier immediately but you should notice ongoing improvements, especially a reduction in any redness and inflammation.
Frequently Asked Questions