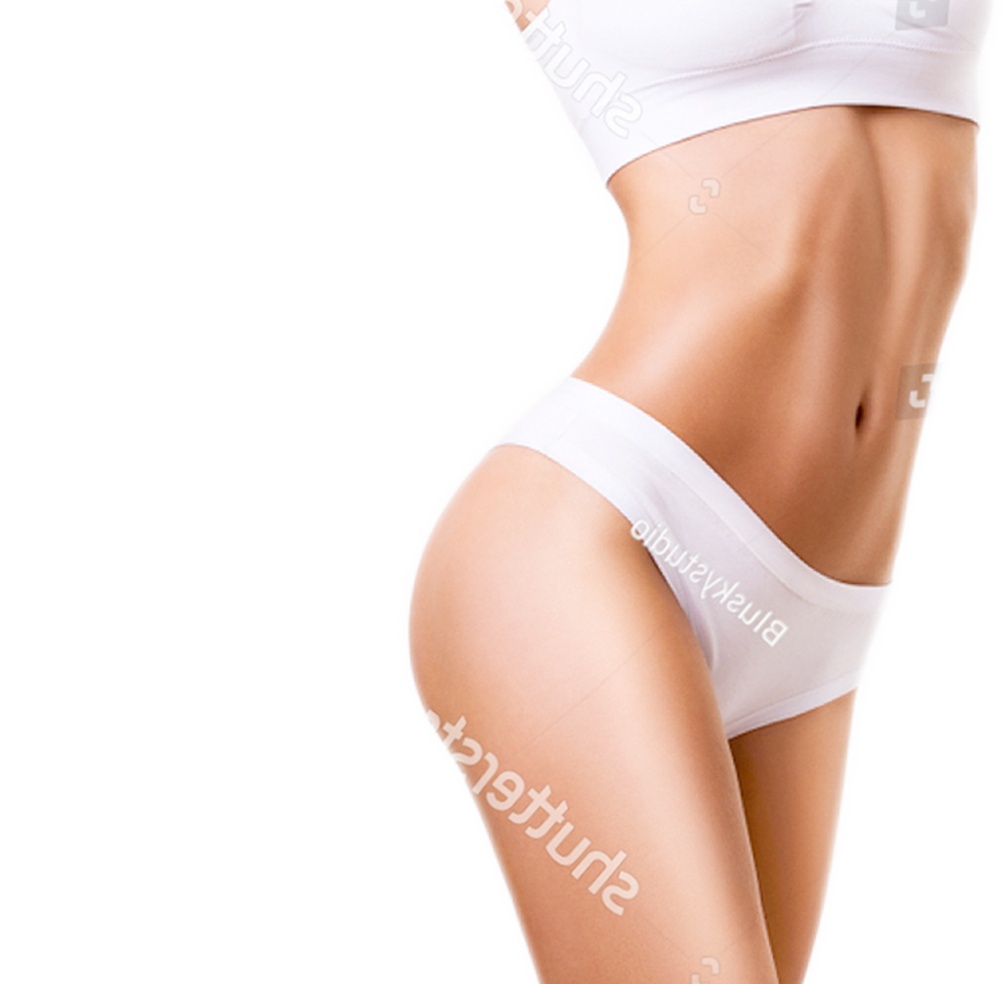 Body
Treatments
Our experienced team of Aestheticians and Nurses will listen carefully to your concerns and advise you on the most suitable and effective solution in order to achieve your individual beauty goals.
Our extensive range of non-surgical body treatments will give you a great amount of options to choose from, according to your own needs.
Post Liposuction Massage
At Harley Skin & Laser Clinic
Treatment Time:
45 - 60 mins
A post liposuction massage could consist of many techniques depending on the advice of your surgeon. However, the most common modality we use is manual lymphatic drainage (MLD) but your surgeon will guide you as to what is the best massage for a complete and effective therapy for your specific needs. Everyone is different and requires a plan specific to your personal healing and process. Whatever they suggest, we'll be able to provide a mix of techniques used at varying intensity based on your recovery following your liposuction.
Why do you have to massage after lipo?
Immediately following your liposuction surgery you'll suffer from swelling, bruising and discomfort due to the tissue damage caused during the procedure. A lot of people don't realise that fat is an important tissue, which is both active and living and contains good cells as well as the bad, blood vessels and lymphatic vessels. These play an important role in energy storage and hormone regulation which is why we often put weight on around our middle when our hormones change during menopause. It stands to reason that when we remove the fat, these vessels and cells are damaged. This causes blood and lymph fluid to accumulate and as we've created more space for it to pool, it sits in what we recognise as lumps.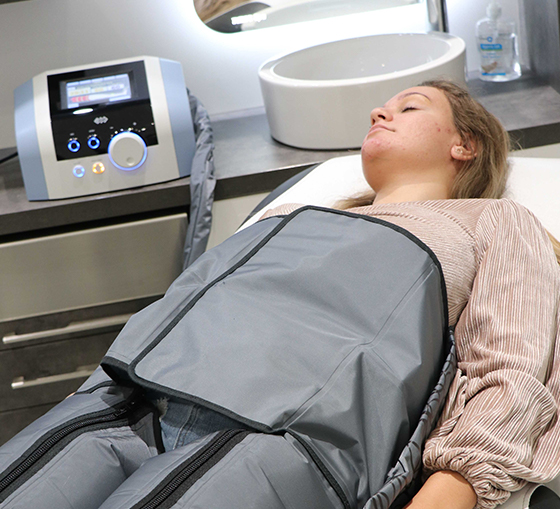 This is in addition to the damage we have done to our lymphatic system during the procedure, one of the systems along with our venous system which we need to balance fluids. When these are out of balance, as they are in this situation, swelling occurs (lymphoedema).
Whilst some swelling is good for natural healing (it carries the body's natural healing system) in this case, the excess swelling is due to the imbalance. We remove this with a manual lymphatic drainage massage during which your massage therapist effectively steps in to redress the imbalance caused by the surgery.
The BTL Lymphastim involves mechanical stimulation of the lymphatic circulation and works on the same principle as manual lymphatic drainage. Your legs and lower torso are placed into a 'legging suit' which is inflated and pressurised using compressed air for a period of time.
Our Step By Step Guide To Treatments
Nothing is more important to Harley Skin and Laser aestheticians than your health and well being. During your initial consultation, we will talk through your medical history to ensure that lymphastim is the most suitable treatment for you. The appointment also provides a great opportunity for you to ask us any pressing questions. We always answer honestly and openly.
Share your concerns and goals
Discuss Lymphastim step−by−step
Prepare a personalised procedure plan
Step 2:
During Your Treatment
Make yourself comfortable. and wear leggings or loose lightweight clothing. You do not need to remove your clothing while having this treatment. This is not a particularly relaxing massage because it aims to correct damage – you may therefore feel some temporary pain during your treatment. If this is unbearable, please feel free to let your therapist know and they will adapt the pressure. During a post lipo massage your body releases toxins. This process can mean that your temperature can lower, so please do say if you become cold. Likewise, if the pressure is too light or hard, then please feel free to say as everyone is different.
Calm, contemporary clinical environment
Quick procedure of less than one hour
Cash in on some much−needed me time
Step 3:
After The Treatment
Following lymphastim, you will be able to go about your day as normal. To see the best results from your treatment, drink plenty of water to aid optimum lymphatic drainage. Always follow aftercare advice as provided by Harley Skin and Laser.
No downtime, immediate recovery
See results gradually over a few weeks
Enjoy a cleansed body and calmed mind
Frequently Asked Questions